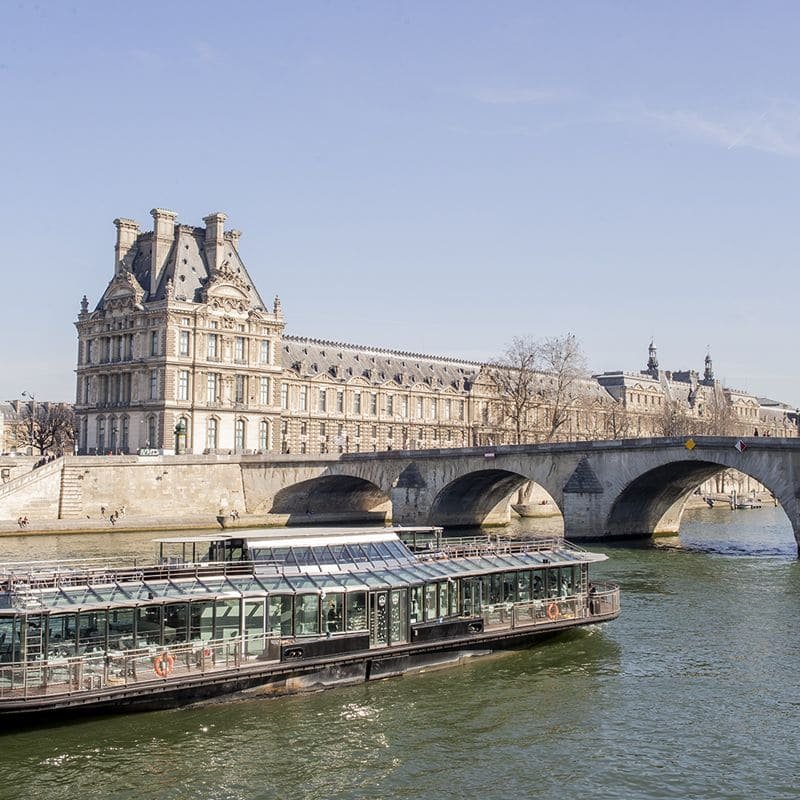 Book a lunch cruise
or a
Dinner cruise in Paris
A cruise on Ducasse sur Seine is an experience like no other. it offers the pleasure of today's Parisian haute cuisine and the feeling of sliding down the Seine thanks to a perfectly clean and silent electric propulsion.Paris thus unfold all of its beauty in front of the eyes of the gourmet travellers who relish it as if in a dream.


Ready for castoff ? The boat slides away from the dock without a sound. The traveler can barely tell that the ship has started moving. Only the sound of water lapping against the hull might be heard if ones listens closely. The service starts, the meal has begun. Not a single engine exhaust smell will disturb it. Through the large windows, the paris scenery unfolds as if on a big screen. The cruise runs like a dream. The traveller float down the river as if in a bubble where the pleasure of the table compete with the pleasures of the city, where everything is elegance and hospitality.
Onboard, discover our menu elaborated in duo by Alain Ducasse and the boat's chef Jean-Philippe Berens. They offer you a refined, seasonal and contemporary French cuisine made on the spot with fresh product made on the spot delivered to the boat in the early morning. To enhance your meal, let yourself be advised by our head sommelier who will present you with a wine list of 100 references from exceptional terroirs, ranging from the great classics to tommorrow's bottles, while striving to honour responsible vineyards and respected ecosystems.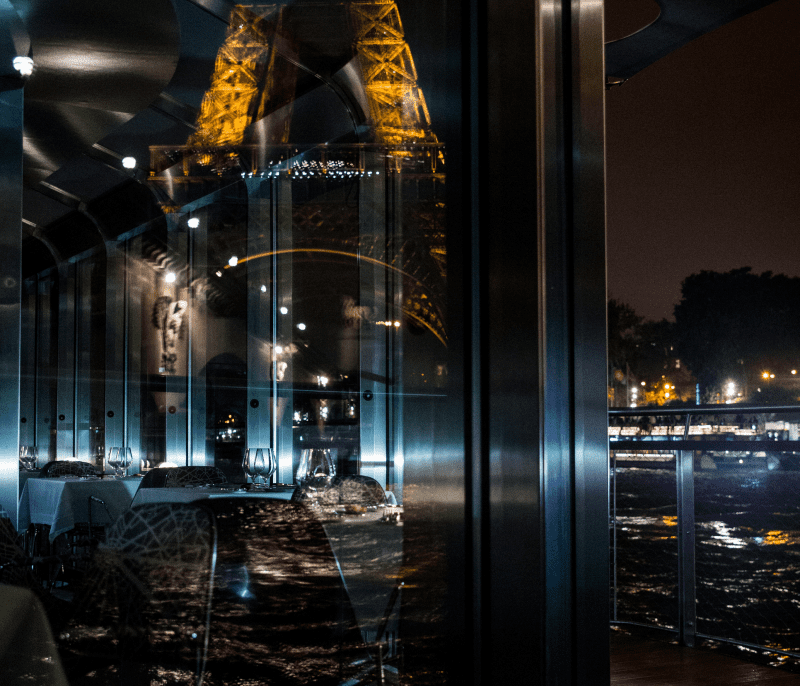 Discover Ducasse sur seine on Instagram