The boat
to listen, to breath
Ready for castoff? The boat slides away from the dock without a sound. The traveler can barely tell that the ship has started moving. The perfect opportunity to visit Paris differently...
Only the sound of water lapping against the hull might be heard if one listens closely. Not a single vibration from the engines to disturb the meal, allowing the passengers to float down the river as if in a bubble during the 2-hour cruise on the Seine.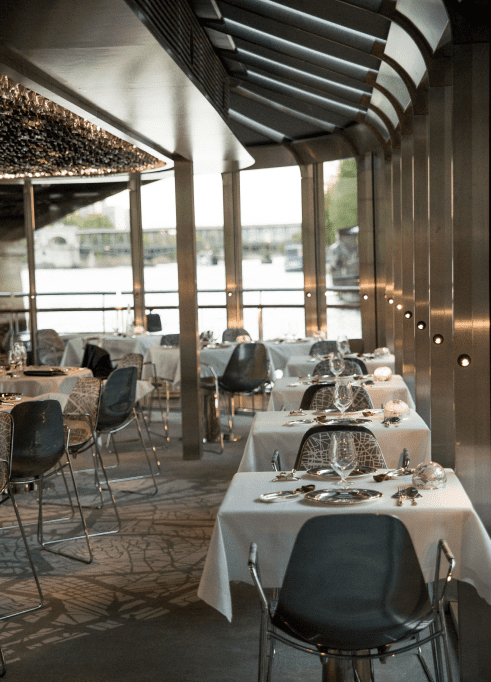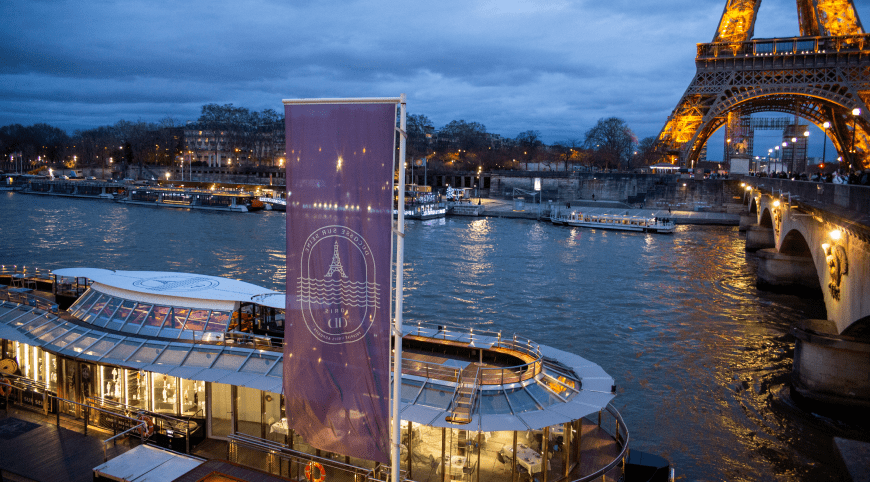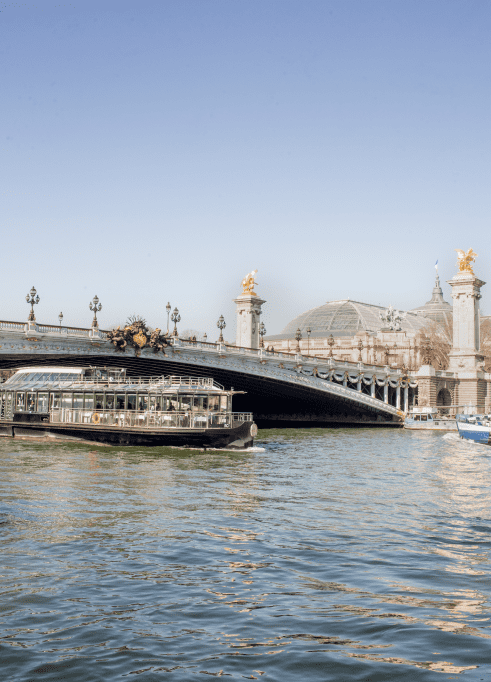 "The haute couture of naval construction"
Frédéric Motreff
Director of chantiers de la Haute Seine
An electric boat for an ecological and silent cruise
Almost three years were needed for the Seine Design architects and the Chantiers de la Haute Seine professionals to meet the challenge of the first 100% electric Parisian floating restaurant. No used water is dumped into the Seine and an energy-saving system controls the air conditioning and the kitchen functions.
A true restaurant on the water
The challenge was an impressive one, and perfectly met: a team of 36 cooks and pastry chefs work together on the lower level of the ship where a fully equipped kitchen has been installed. Everything is prepared on board during the cruise. The offering includes a large selection of three menus for lunch and three for dinner, with numerous choices.
As Arnaud Jahn, The restaurant's manager, points out  "We never said we couldn't do it because we're on a boat." Nothing has been sacrificed, neither the cuisine, nor the service, nor the tableware. Not even the sommelier's shop - an essential element of the French meal - which has a real cellar of a thousand bottles, kept in perfect conditions of temperature and hygrometry. It was a bold idea to dare, a genuine gastronomic cruise. Ducasse sur Seine did it.