Celebrate
your wedding
The most beautiful day of your life deserves a privileged and exceptional venue.
Aboard Ducasse sur Seine, the capital of love welcomes you with unparalleled elegance during a gastronomic cruise. Share an unforgettable moment with your guests while navigating through the most admirable places in Paris. Romantic, fascinating, and steeped in history, the City of Light will be the perfect witness to your most beautiful odyssey.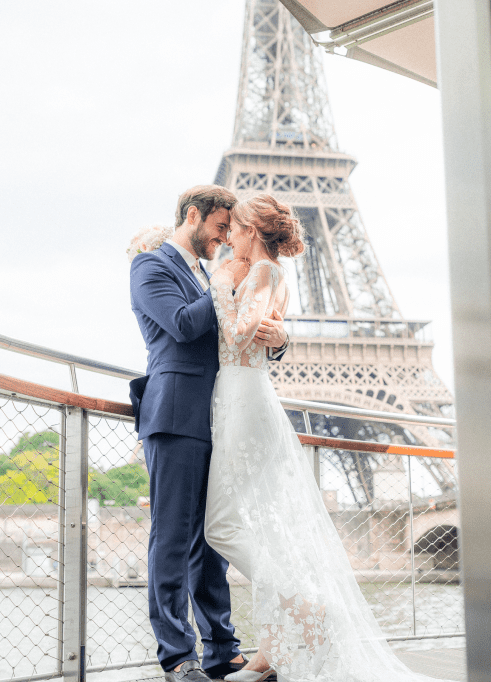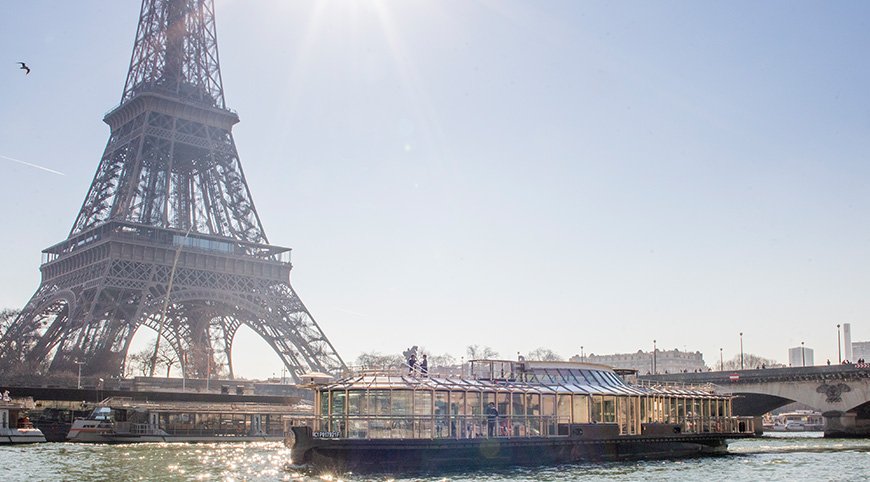 Ducasse sur Seine, creator of emotions
To create the event of your dreams, we want to offer you an experience that reflects your style. During a majestic moment on the Seine, we organize your wedding meal as a unique event, tailored to your desires.
Whether your celebration is large-scale, convivial or more intimate, you'll have a specially dedicated space, perfectly adapted to your guests and the ambience of your dreams.
Total privatization capacity: 120 people
Gastronomic cuisine on the waves
During a lunch or dinner, embark on a culinary journey of the finest delights. As a true restaurant on water, Ducasse sur Seine is equipped with a kitchen where the chef and his brigade specially create recipes entirely crafted on-site. The gastronomic menu is in unison with the voyage: the eyes feast on the spectacle of the city and the soul of Parisian cuisine expresses itself on the plate.
Our tailor-made services
Add a unique and original touch to your wedding celebration, amaze your guests with animations inspired by our Manufactures Alain Ducasse... To enhance your event, our brigade also offers a tailor-made wedding cake: personalized choice of flavors, colors, number of tiers, decorative flowers, and even a vegan option... Let your heart and inspiration speak, and we will bring to life the event of your dreams!